Content Area
Customer Support
Visit our customer service page to connect with any of our regional offices.
Technical Support
Need help with your Digital Product?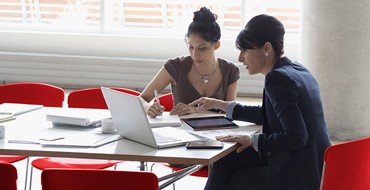 Contact Educational Consultant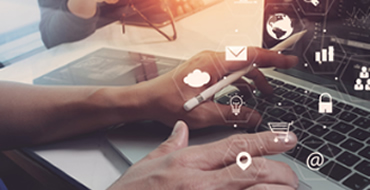 Connect with one of our global offices
Contact Us - Office Locations
Singapore
(also servicing Brunei and Mauritius)
McGraw Hill (Asia)
1 International Business Park
#01-15A, The Synergy
Singapore 609917
Tel: (65) 6863-1580
Customer Service Hotline:
(65) 6868-8188
Fax: (65) 6862-3354
Email: mghasia.sg@mheducation.com
Indonesia
(Authorized Representative)
PT. Media Global Edukasi
Imperium Design 27
Lippo Karawaci
Tangerang 15810
Indonesia
Tel: (62-21) 8119-45937
Email: winata@mhe.co.id
Malaysia
McGraw Hill Education (Malaysia) Sdn Bhd
Unit 3-02, Level 3, Menara LGB
No. 1, Jalan Wan Kadir
Taman Tun Dr. Ismail
60000 Kuala Lumpur
Malaysia
Tel: (603) 7610-2160
Fax: (603) 7610-2169
Email: msia.mhe@mheducation.com
Philippines
(Authorized Representative)
Ideacademy Inc.
Unit 1002 Antel 2000 Corporate Center
121 Valero Street
Salcedo Village
Makati City, Metro Manila
Philippines
Tel: (63-2) 7625 8693
Email: myla_katzav@ideacademyinc.com
Thailand
(also servicing Cambodia, Laos, Myanmar and Vietnam)
McGraw Hill Int'l Enterprises, LLC
20th Floor, Unit 252/101 (C) Tower B
Muang Thai-Pathra Complex Building
Ratchadaphisek Road, Huaykwang
Bangkok 10310, Thailand
Tel: (66-2) 615-6555
Fax: (66-2) 615-6500
Email: mieth.mhe@mheducation.com
China 中国
Beijing 北京
Unit 702, Tower A, Beijing Global Trade Center, 36 North 3rd Ring Road East, Dongcheng District, Beijing 100013, PR China
北京东城区北三环东路36号北京环球贸易中心A座7层702室 邮编 100013
Tel: +86 010-57997600
Email: Marketing.china@mheducation.com
Hong Kong
McGraw Hill Hong Kong Limited
Room 1617, Unit 1615-20
Tower II, Grand Century Place
193 Prince Edward Road West
Mong Kok, Kowloon
Hong Kong
Tel: (852) 2236-5651
Email: miehk.mhe@mheducation.com
Japan
McGraw Hill Education Japan
Shimbashi Tokyu Bldg.
3F, Shimbashi 4-21-3,
Minato-ku, Tokyo 105-0004
Japan
Tel: +81-3-6895-7447
Fax: +81-3-6895-7301
Email: mhejpn@mheducation.com
Korea
McGraw Hill Education Korea Limited
8th Fl., SeAH Tower
45 Yanghwa-ro
Mapo-gu
Seoul 04036
Korea
Tel: (82-2) 325-2351
Fax: (82-2) 325-2371
Email: miekr.mhe@mheducation.com
Taiwan
McGraw Hill Int'l Enterprises, Inc
15F-2, No. 168, Sec. 3
Nanjing East Road, Zhongshan District
Taipei 10487
Taiwan
Tel: 00801-136996
Email: mietw.mhe@mheducation.com
Questions?
Fill up the form and we'll get back to you shortly.
Order and Invoice Support